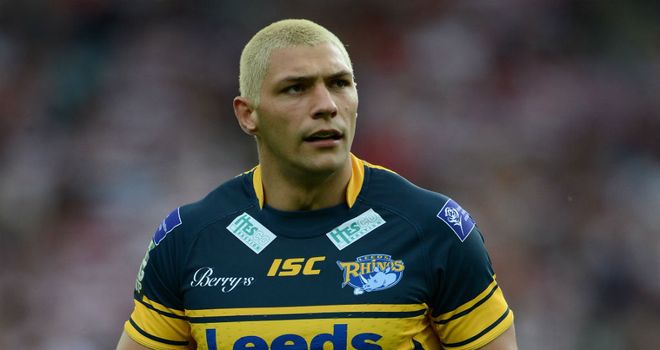 It was the brilliance of winger Ryan Hall in the eyes of Leeds Rhinos coach Brian McDermott that won the game for his side, as the winger squeezed over in the corner twice to score difficult tries.
"I know it's a bit of cliche to say there are not too many people in the world who could get the ball down in those circumstances but I think it's accurate," said McDermott.
"You could say the same about (Warrington winger) Joel Monaghan. It's great for Hally and it's great for us that we've got him in our team."
With Zak Hardaker returning after a six-week layoff from a thumb injury, McDermott was also pleased with the way the international played on his return.
"Welcome back Zak," added McDermott.
"He's clearly good with the ball and he was good defensively as well.
"We weren't that great defensively in the second half and he saved our blushes a couple of times.
"I didn't think we were overly dominant. I thought there were periods where we looked good but there were periods where Warrington had momentum and a combination of desperate defence by us and some lost ball by them, kept them out."
After the game, Warrington were boosted with the news that Lee Briers would be able to return next week, after a lengthy injury lay-off.
"Lee has been given the green light to return to playing and so it won't be long before he's back," said Smith.
"He's one guy who has got a kicking game and we needed that tonight. Leeds' kicking game was chalk and cheese compared to ours. I thought Kevin Sinfield's kicking was terrific."
Despite a late second half fightback by his players, you could not take away the overall disappointment in Tony Smith's face.
"I thought our first half was dreadful, the worst we've produced for a while in terms of energy," he added.
"I didn't think they were outstanding, just businesslike, and they did what they had to do.
"If they had been on their game, they would have smacked us. They were okay but we were well below okay.
"We just didn't test them, we didn't put enough on to trouble them, although we lifted a bit in the second half.
"I was really disappointed with the manner in which we conceded a couple of our tries."