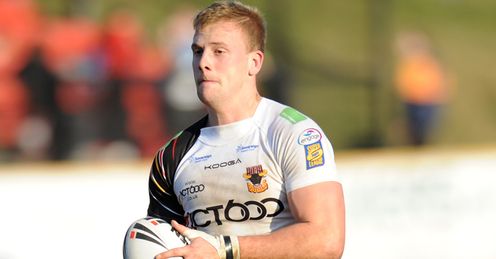 Although they will be playing a division below next year, the Bradford Bulls are continuing to retain their quality players, with Danny Addy the latest to re-commit to the club.
Addy, a Scottish international, has agreed a 2-year contract.
For Addy, he saw no reason to leave and is excited to continue with the Bulls organisation.
"Bradford is a great club," he said.
"I am very happy here and saw no reason to leave.
"There was interest from a number of Super League sides but I am delighted to be staying with the Bulls.
"Some excellent signings have been made for next year and it is great to see plenty of the boys agreeing new deals with the club."
Addy believes the Bradford side can return to the Super League after just one season.
"It fills me with a huge amount of confidence and I am already looking forward to next season.," said Addy.
"I believe we have the ability to bounce straight back up, which will be our main focus."
With Addy now the club's 12th addition for 2015, Bradford coach James Lowes is pleased to see the Scottish international re-sign.
"Danny is another strong addition to our 2015 squad and we are really pleased to have him on board," Lowes said.
"He is a very versatile player, who is capable of offering the team a huge amount.
"He is a product of the club's academy system and has plenty of years ahead of him yet.
"I have been aware of his ability for some time and look forward to seeing him line up as part of next year's team."