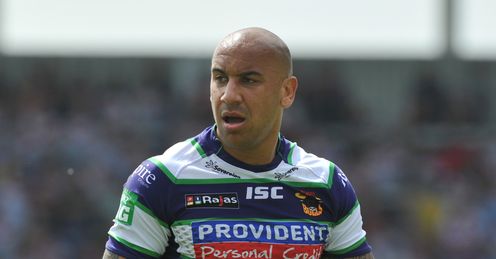 Dealing with life in the Championship from 2015, the Bradford Bulls have not let that prevent them from recruiting players, with Matty Blythe the latest player to re-sign with the club.
Blythe, a former utility with fellow Super League side, the Warrington Wolves, has signed a 2-year contract and is the 14th player to sign/re-sign with the club.
The 25-year old has enjoyed his stay so far with the Bulls and looks forward to continuing his tenure with the club.
"I am over the moon to be staying and, in truth, wanted to stay all along," said Blythe.
"There were offers elsewhere and it came down to a choice of Bradford Bulls or a Super League club but I had no intentions of walking away."
For Blythe, a big key to staying was knowing and seeing the development the club is going through and the process to get back into the Super League.
"I love being here and want to achieve something special as a Bradford player," said Blythe.
"The club has done a fantastic job in keeping the bulk of our current squad together for next year, which only made my decision easier."
Blythe's relationship with coach James Lowes goes back some way, with the two acquainted with each other from their Warrington days.
"I am delighted Matty has decided to crack on with us next year," said Lowes.
"He is a selfless player who always gives 110 per cent, bringing masses of enthusiasm to the team. There is no doubt he will be a key figure for us next year.
"One of his key attributes is his versatility. Matty can play just about anywhere and do a fantastic job. That will be priceless for us next season."