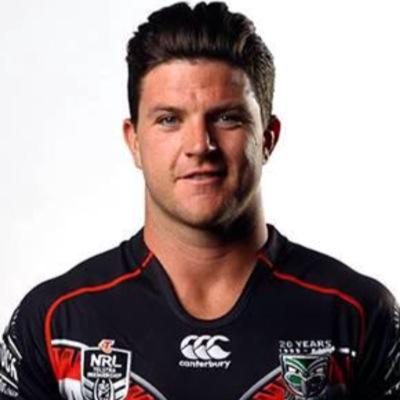 Their first half was out of this world and they were in cruise control. Their second half was the opposite as they took their foot off the pedal and looked lost in attack.
Leading 22-0 at the break, many thought that the New Zealand Warriors were set to run away with the game but instead, it was anything but.
Their opponents the Parramatta Eels showed their resolve and fought back well to outplay and outperform the Warriors in the second half, outscoring them three tries to one.
The Warriors had a clear game-plan in mind, attacking the young duo of Ryan Morgan and John Folau in attack – and it worked – with four tries conceded down that side.
There was a downside to the Warriors win, though, with key fullback Sam Tomkins heading up the tunnel with a knee injury, the extent still unknown.
The Eels fightback was noted by Warriors coach Andrew McFadden, as he lamented the way his side performed in the second half.
"They are obviously a really gritty side Parramatta, they came back at us in the second half," McFadden said after the win.
"I think we got the wobbles a little bit there, but a bit of that is credit to the opposition. They got a bit of momentum and put us under pressure.
"We had a few changes in that second half losing Sam, and we probably didn't handle that as well as we could have.
"But certainly I am happy with the way we finished it out."
The Warriors early momentum came as a result of a lack of discipline by the Eels and coach Brad Arthur was quick to point that out post-game.
"We removed ourselves from being a chance 20 minutes in – 22-0 after 20 minutes and out of the first 13 sets they had 11, we had two," Arthur said.
"We didn't learn our lesson from last week."
Despite that and despite their second loss of the season, Eels captain Tim Mannah says the side has belief.
"I definitely have a lot of belief in our ability to score points," said Mannah.
"I thought the halves did a good job in that passage of play there and we found their weakness, but we left our charge a bit late today."
3. Chad Townsend
2. Reece Robinson
1. Ryan Hoffman
Warriors 29 (Kata 2, Hoffman, Lolohea, Vatuvei tries; Johnson 4 goals; Johnson 1 field goal) def. Eels 16 (Takairangi, Gower, Robinson tries; Robinson 2 goals). Crowd: 14,112 . Half-time: 22-0.