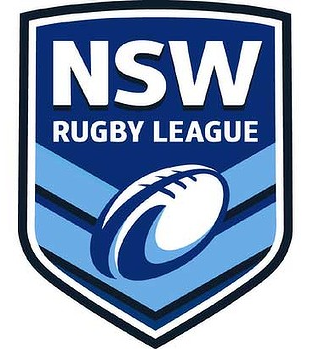 Another entertaining week of NSW Cup clashes. One team is still undefeated after yet another strong showing, there were a couple of surprise results and some teams are still languishing near the bottom. For some teams, a finals opportunity looks rather grim.
Without further adieu, here is the wrap up and full results of Rd 7 of the VB NSW Cup:
Manly Warringah Sea Eagles 18 (M Chee Kam 2, M Rudolph tries; K Aldridge 3 goals) bt Canterbury Bankstown Bulldogs 14 (J Mclnally 2, T Tasi tries; L Dodd 1 goal).
Ricky's View: Just a second win of the season for Manly, with a hard fought win over the Bulldogs. Ultimately, it was the goal-kicking that made the difference, with the surprise packet of the game Manly back-rower, Michael Chee-Kam. He scored a well-deserved double.
---
Illawarra Cutters 24 (C Runciman, Y Kiti Glymin, S Wakeman, K Keating tries; T Cranston 2, S Crook 2 goals) bt Wests Tigers 14 (T Moltzen, K Rowe, M Lodge tries; J Drinkwater goal).
Ricky's View: The best performance by the Cutters all season, as they put the Tigers to the sword in a clinical fashion. It was all about resiliency and steely resolve in defence, as the Cutters dictated terms and proceedings for most of the match.
---
Mounties 24 (J Ahearn, J Hawkins, M Cronin, J McCrone tries; M Cornish 4 goals) bt Newtown Jets 8 (D Wells, B Ayshford tries).
Ricky's View: In the match of the round, it was Mounties who won quite convincingly. Their form is on another level to other teams this year and after seven rounds, they are still undefeated. It was close with just 10 minutes to go, before Mounties halves Josh McCrone and Mitch Cornish dictated terms, created opportunities and gave the Mulga side a comfortable win.
---
Penrith Panthers 34 (W Smith, D Simmons, E Aiono, N Akeripa, B Attwood, S Scarlett tries; Smith 5 goals) bt NZ Warriors 20 (D Fusitu'a 2, G Fisiiahi, K Maumalo tries; A Pewhairangi 2 goals).
Ricky's View: The win for the Panthers almost eluded them after a slow start but they dug deep, created opportunities and eventually got the win. It was the Will Smith show, as he proved the catalyst behind their win in every way. He scored a try, set tries up and converted brilliantly for a haul of 14 points.
---
Newcastle Knights 25 (J Mamo, C Mata'utia, C Tuimavave, J Feeney tries; D Kerr 3, C Redman goals; Feeney field goal) bt Wentworthville 22 (B Crooks 2, F Goodall, R Matterson tries; L Kelly 3 goals).
Ricky's View: A thrilling contest between the two sides and one that the Magpies should have won. Leading late on, two quick tries and a field goal for Jaelen Feeney capped off a quality come-from-behind win for the Knights. It leaves the Magpies languishing near the bottom.
---
North Sydney Bears 32 (J Olive 2, J Roberts, S Manuleleua, M Hyland, A Gray tries; D Nicholls 4 goals) bt Wyong Roos 4 (B Leslie try).
Ricky's View: A new coach and a new look halves pairing made all the difference for the Bears, as they decimated a strong Wyong side. With just one win to date this season, it was Cody Walker and Darren Nicholls who proved their worth and guided the Bears to an easy win.
---