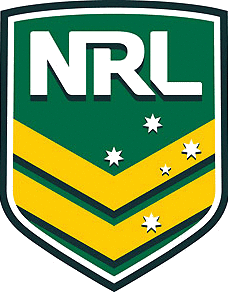 In light of the recent departure of Welsh banker David Smith as CEO, speculation is rife and rampant about who the next CEO of the game will be. Already, in just a few short weeks, we have seen countless names linked to the role and we thought it would be a good idea to go over the primary candidates, what they bring to the table and how good their chances of getting the job are.
With a total of five to six already linked to the role with an active involvement in the NRL in some capacity, we will also include individuals from outside the rugby league world that should at the very least be considered, given their experience and professionalism as bosses in their current sports.
So, here it is, a run-down of all the candidates:
Graham Annesley: Some may know him as the former NRL referee, others may know him as the current Gold Coast Titans CEO, but did you know that Annesley also had a stint in NSW Parliament as the Member for Miranda and as the Sport and Recreation Minister under former Premier, Barry O'Farrell. Years ago, Annesley foray and experiences into/with rugby league began as a referee at the Parramatta District Rugby League Referees Association as a 13-year old, before he moved onto administrative roles with the association including Secretary (1979-1980) and President (1985-1988). His work and commitments to the organisation saw him awarded Life Membership by the PDRLRA. Coinciding with his role as President of the PDRLRA, Annesley also rose to the very top as an NRL referee, officiating a total of 244 games from 1982 to 1997.
Although his political stint was a brief one, Annesley was upfront about it all saying that he never saw himself as politician but rather, as a sports administrator.
His business experience and acumen is littered with high-profile organisations including DHL Worldwide Express, McWilliams Wines, Totalisator Agency Board (TAB) and the Roads and Traffic Authority (RTA). He is also no stranger to roles within the NRL, having previously served as both Director of Football in 1995 before being promoted to Chief Operating Officer in 2002. Currently CEO of the Gold Coast Titans as previously mentioned, there is very little that Annesley has not done and with experience like his, business acumen and a genuine love and desire for the game of rugby league, in our books, he is one of the prime contenders for the role.
John Ribot: A heavy-hitter as both a player and a sports administrator, John Ribot is another candidate that some are pushing for. Starting his rugby league in QLD playing club football for Western Suburbs and then Fortitude Valley, Ribot won a premiership in that time and represented QLD. A move to the Newtown Jets was next on the agenda, before stints with Wests and Manly, and eventually, a return to Brisbane with Redcliffe. He ended up playing for both NSW and QLD throughout his career and was eventually named in the Wests Magpies team of the 80's.
The move into the sporting administration realm came quickly for Ribot, when he became the Development Manager of the Queensland Rugby League and then the inaugural Brisbane Broncos CEO in 1988. Over his years in that role, he clashed with the New South Wales Rugby League (NSWRL) with the final straw being when they dumped Ribot from their Premiership Policy Committee. After a disgruntled end to that tenure, he saw an opportunity with News Ltd and moved onto the role of the CEO of the Super League. His vision for rugby league came true but just like he had done at his Broncos post, Ribot also resigned from this role after a relatively short period of time. The eventual reunited NRL came about and Ribot moved into another CEO role, this time with the newly formed Melbourne Storm side. After a lengthy stint with the Storm, Ribot took his sports administrative portfolio to another sport altogether, becoming the Chairman of the Brisbane Roar before resigning from that role in 2008. Additionally, Ribot served on the board of TAB Queensland, is still a Director of the Victorian Major Events Company and is a Director of iSonea.
James Warburton: The first non-league candidate to make the list but he boasts a hell of experience and man hours as a CEO and administrator across numerous companies. Currently, James Warburton is the CEO of the V8 Supercars and very recently – in fact, earlier this year – he denied reports that he was set to leave his post but his name has since been linked with the now vacant NRL CEO role. Previously, he was Chief Executive at Channel 10 and most recently, he was subject to an approach by Channel Seven to get him at their network. His work to improve the V8's has not gone unnoticed, making several changes and implementing new ideas that have so far worked. For those that would question his links to league, he is apparently a Canterbury Bulldogs fan, so his connection to the game is there. Should the NRL go with someone who has fewer ties to the game or is that too much of a risk and not what the NRL is looking for?
Paul White: Most recently, he took a leave of absence to recover from some health issues but that aside, Paul White has handled his role as the Brisbane Broncos CEO in a fantastic manner and many are apparently making a claim for him to be considered as the next NRL CEO. At one point, White was captain-coach of the Townies Rugby League Club in Mt Isa, then went on to take charge of the local police station for several years before having a stint with Xstrata Zinc. It is his humble and willing nature, that make White a favourite among many Broncos fans as a leader and a CEO. For him, remembering where he came from means a lot and if he got the role, the grassroots of the game would be better off for it.
Warren Wilson: You may know him as the Penrith Panthers Group Chief Executive but he may not have be where he is today had it not been for an offer as a 19-year old, to become the Treasurer of newly formed St Marys Rugby League Club at the time. Prior to that, Wilson had been a player in the Panthers lower grades. Since that time, the last three decades have seen Wilson accumulate a love and knowledge for rugby league and work in numerous roles across different mediums. He was part of the restructuring at SKY Channel, before further showing off his astute business acumen with a five-year stint as the TAB CEO. In 2012, he stepped into the role he now has and embraces the challenges that come to him. Interestingly, just a few short years ago when former CEO David Gallop left the role, Wilson's name also emerged as a candidate so he is not short on experience, credentials or support.
Geoff Toovey: We all remember his exploits as both a rugby league player and an NRL coach, but how would Geoff Toovey go as CEO? You may not know it, but the business aspect of life is not a stranger to the former Manly player and coach. He is a qualified chartered account and has served as a director on the board of the NRMA. That, coupled with his extensive work as a player and coach over the years with the Manly Football club, he may well be a darkhorse for the race, particularly if the NRL want someone who is in-tune with the modern game. If you were the NRL, would you pick this darkhorse?
Todd Greenberg: If his cricket career blossomed further, he may not even be in this list let alone involved with the NRL but life did not take that path for Todd Greenberg. Instead, he opted for the administrative side of things and the role he is most well-known for, is that of the Canterbury Bulldogs CEO position. At the time he came into that role, there was a lot of uncertainty as to how he would handle the role and how receptive players and fans would be to it given his relative young age and inexperienced, if you will. But, he stuck to his guns, and quickly changed fans' views and opinions on him during that time and by the time he left, he was revered by Dogs fans for the tireless effort and hard work he put in. He left after he was appointed as the NRL's Head of Football at the same time David Smith was made CEO. Smith has now left but Greenberg remains and has copped flak for a number of reasons, none of which are relevant to this list. That all in mind, if the NRL wants to recruit internally, Greenberg is without question the man they turn to.
Raelene Castle: The woman on this list as she is the only one that has been linked to the role but when you look at what she has done, Raelene Castle may not be a bad option by any means. Bulldogs fans certainly appreciate the work she has done as their CEO during her time in the role, and she has held prominent roles in the past. A diehard North Sydney Bears fans growing up, after struggling to find her path growing up, she happened upon marketing and that changed her life forever. Her first official role came at Fuji Xerox NZ and it was there that the passion for marketing and administration only grew. As a result, that led her to role with Telecom NZ as Head of Business Marketing. Following that, in 2007, she was appointed CEO of Netball New Zealand its team the Silver Ferns before the Bulldogs came knocking on her door in 2013. Since then, she has held the mantle as Bulldogs CEO and she may be the only woman on the list but no doubt her name will continue to be raised as the NRL search for a new CEO.
Our personal pick? Well, that is an easy call. Graham Annesley.