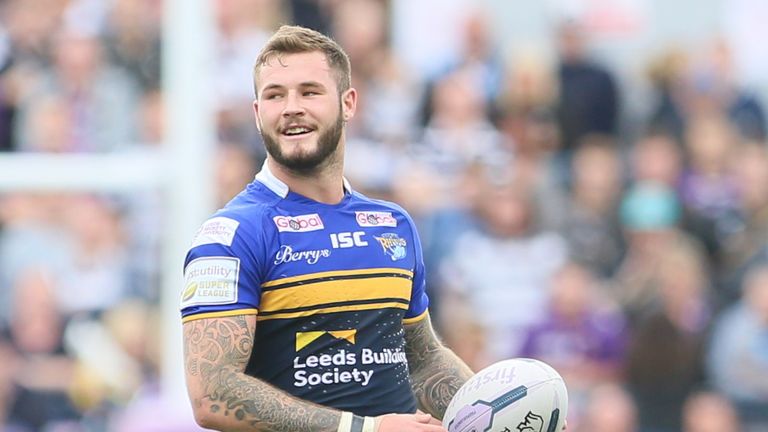 There has been much debate about the future of James Segeyaro at the Penrith Panthers and the dust has now settled, with the NRL club and SL's Leeds Rhinos coming to a unique deal.
Segeyaro will head to Leeds for the remainder of the season, with English fullback Zak Hardaker going in the opposite direction to join the team at the foot of the mountains.
Both deals are with immediate effect with a view to long-term arrangements should each club desire it.
Hardaker always had a desire to play NRL and as the incumbent English fullback, he comes with skill and ability, even if he does have noted off-field issues.
"It is pleasing that we have been able to resolve the situation as quickly as possible," said Leeds coach, Brian McDermott.
"Zak goes with out best wishes and I am pleased for him that he has been able to fulfil his ambition of playing in the NRL.
When Zak came to us to request a move, it was always going to be important that we were able to strengthen our group and in James Segeyaro we have a great opportunity to bring in a highly rated player into our group."
Hardaker was also named the 2015 Man of Steel after a tremendous 2015 season and the Panthers are pleased to have signed a player of his quality.
"This is truly exciting for the Panthers to have a current English international joining the club for the remainder of the 2016 season," Panthers Executive General Manager Phil Gould AM said.
"Zak is an outstanding footballer. With long term injuries to our Kiwi international centres Dean Whare and Peta Hiku, Zak's arrival at the club is very timely indeed.
"Zak wants to prove himself in the NRL competition and may well consider a longer stint in Australia if all goes well. It will be a fantastic experience for Zak and for the Panthers".
For Segeyaro heading in the opposite direction, the club know how much of an opportunity it is for the live-wire hooker.
"It will be a great experience for James to live and play rugby league in another part of the world and I wish him the very best," Panthers CEO Rugby League Corey Payne said.
Despite not playing as much as Segeyaro would have liked for whatever reason, he was given words of praise from his coach, Anthony Griffin.
"I want to thank James for his service to the Panthers," coach Anthony Griffin said.
"For the last three and a half seasons he has been a valued member of the club and we wish him all the best for the next chapter in his career."
Those sentiments were echoed by Executive GM, Phil Gould.
"James has been a terrific player for our club over the last three and a half seasons," Gould said.
"We greatly appreciate his efforts both on and off the field. We also appreciate the wonderful opportunity he has been offered to play with the great Leeds club in the English Super League.
"We wish him all the best for his future."