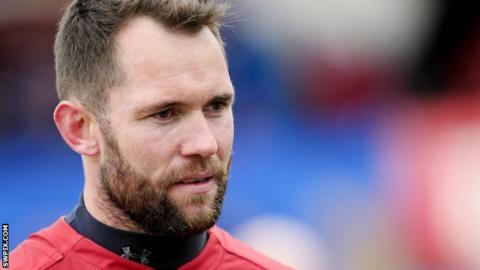 Becoming a fan favourite no matter where he went, former NRL player Pat Richards will retire at the end of the current Super League season.
The veteran winger, now at Super League side, Catalan Dragons, has enjoyed a stellar career over 16 seasons that has seen him amass 3,000 points.
Richards started his career with the Parramatta Eels in 2000, before moving to the Wests Tigers in 2004. Just one year later, Richards was an integral part of the Tigers side that took out the premiership.
After a first stint at the Tigers, Richards moved to England and played for eight seasons with the Wigan Warriors. Following that, he returned to the Tigers for a couple more seasons.
"I've really enjoyed coming over here with the team but I feel like it's the right time for me," said Richards.
"I'm not getting any younger and I feel like it's the right time to move onto the next phase of my career."
The decision was not one that Richards made lightly.
"I've been fortunate enough to play a long career and I know the time is right for me," Richards added.
"I'd like to finish the season as well as possible and after I've finished, I'd love to stay involved in the game."
Catalans coach was quick to praise the efforts of Richards both on and off the field.
"I am very disappointed to see such a player with as much class on and off the pitch, to end his career," said Catalans coach, Laurent Frayssinous.
"It is and has always respected by all his teammates and opponents. Our sport has lost a great player and we want to wish him and his wife Kim and children Aidan and Brianna, the best for this new chapter that opens to them.
As a team, this is an extra motivation to finish the season as high as possible and get to Pat honors it deserves."
Club boss Christophe Jouffret also praised Richards, highlighting some of his other traits.
"We emphasize the honesty of this great player who was able to give up his last year of contract, not feeling to play again in 2017," added Jouffret.
"Pat was a great player in the two biggest competitions and it will belong to lives of celebrities to have worn the jersey of the Dragons. We wish him a nice retirement from the sport."