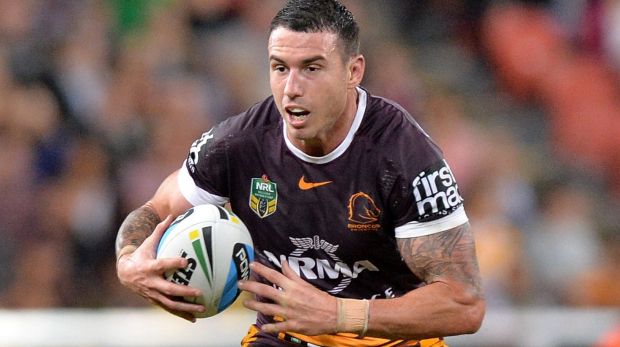 One of the current club stalwarts and an influential player in the Brisbane Broncos setup, Darius Boyd has been through a lot to get to where he is and to become the player he is. 
In a boost for his club and for himself, Boyd has re-signed with the Broncos until the end of the 2021 season.
With 136 games to his name for the Broncos and countless Origin appearances and Kangaroos appearances respectively, Boyd felt privileged to have the chance to re-sign at the club.
"This club means so much to me," said Boyd.
"I started my career here as an 18-year-old almost too scared to talk to my teammates and now I'm fortunate to be captain of a club that is one of the best in Australian sport.
"These next four years are exciting. We've got unfinished business. The Broncos set premierships as a benchmark and our fans know that's what we're playing for."
In recent years, Boyd has opened up about some of the personal battles he has faced and how he overcame those and as a huge mental health advocate, Boyd wants to use this new deal as a means to help people deal with what he went through.
"This contract really helps me on my journey beyond football," continued Boyd.
"I'm passionate about good mental health practices and this contract gives me the chance to further that work through the Broncos.
"I've been fortunate to visit workplaces across Queensland and the country talking about my mental health journey.
The cause means a lot to me and I look forward to meeting more Queenslanders through this work."
It is no surprise that the club are pleased to retain him given his quality and calibre as CEO Paul White goes on to say.
"Darius has very quickly established himself as the leader of our club, and having him commit to another four years is a major statement on his intentions to finish the job he has started as captain," said White.
"Darius has developed his maturity and leadership qualities both on and off the field, and we are all really proud of the work he continues to do in those areas.
"We took some extra time to work together in making sure we got this contract right for him, and we believe we have achieved that."
Man of few words and coach Wayne Bennett also praised the signing given how crucial Boyd is to the Broncos side.
"It goes without saying the playing ability that Darius brings to the team but he also provides a heap of stability to the club and that shouldn't be understated," said Bennett.