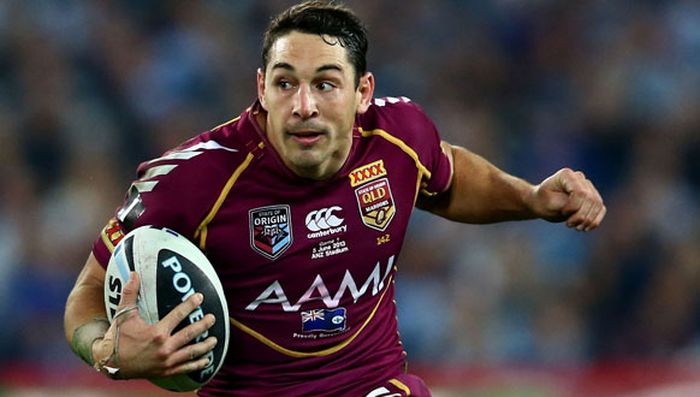 A stalwart of the Queensland Maroons side for numerous years now, Melbourne Storm fullback Billy Slater confirms he will retire at the end of the series.
In an Origin career spanning 15 years, Slater made his debut in 2004 and always knew that opportunities for Queensland would come.
"I was always going to be involved in Origin (in one way or another). It was always part of my life growing up," said Slater.
"But to actually play on the field for that amount of time and contribute to Queensland like I've always wanted to is something I'm really proud of and really grateful for."
Slater opted to make his decision prior to the series starting to avoid rumour and innuendo that could affect his team-mates.
"I want to say a huge 'thank you' to the fans for fuelling us with the passion," Slater said.
"You look at the traits that the Queensland team have – never give up, be humble when things are going well, look after your mate – they're not just traits of the Queensland team.
"They're traits of Queenslanders in general.
"When hardships hit…cyclones, flood, drought, Queenslanders stick together and that's what we've built our team around."