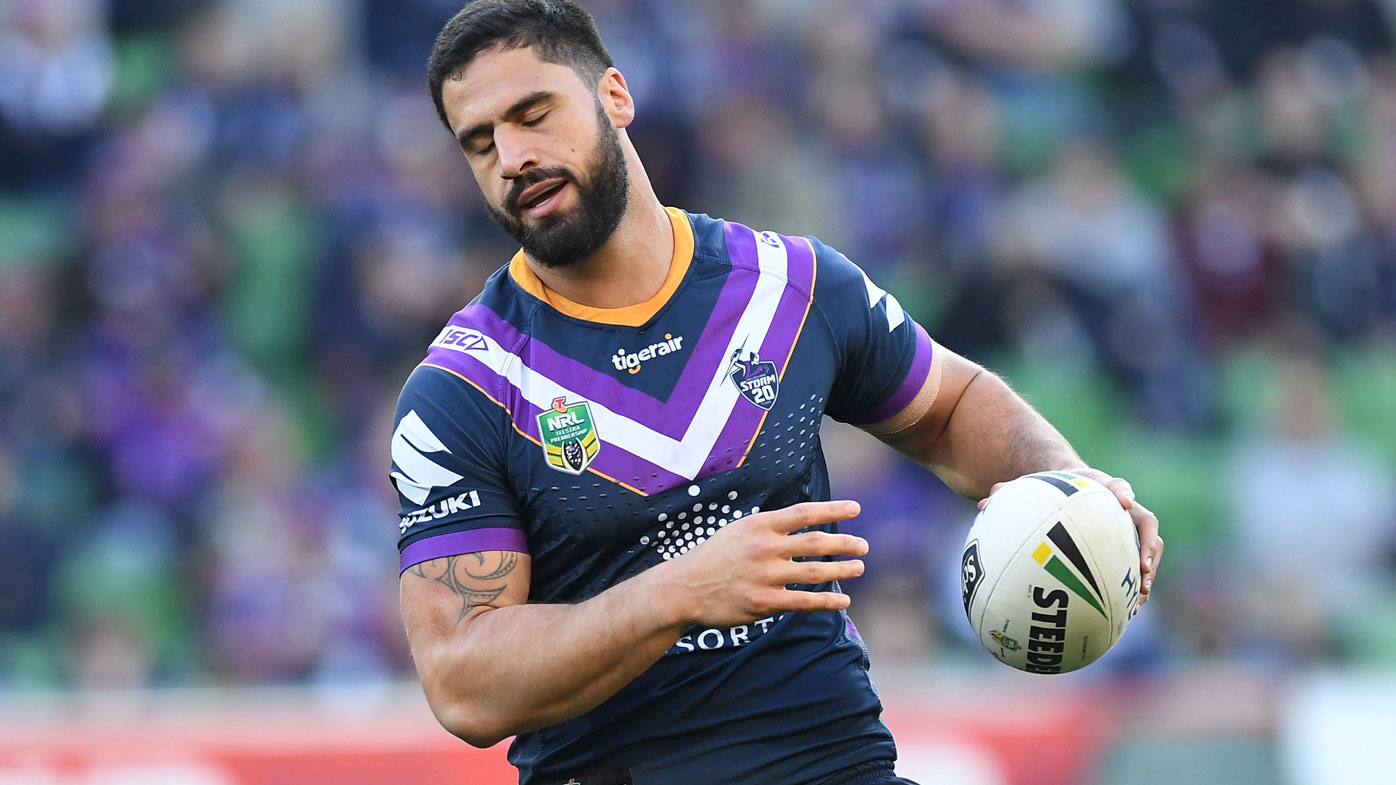 The Melbourne Storm solidified their round 1 dominance with a solid win over the Brisbane Broncos on the back of Jesse and Kenny Bromwich.
In front of their home fans at AAMI Park, the Storm showed that they are yet again a force to be reckoned with.
Both Kenny and Jesse scored tries for the Storm, the first time they have done so since 2013.
Having not lost a season opener since 2001, the odds were heavily stacked against the Broncos and they could not have started more poorly.
It all started with Jahrome Hughes, the man who probably would not have been playing had Scott Drinkwater not gotten injured in the trials.
In front of the newly christened Slater Stand at AAMI Park, Hughes showed why he is an able replacement for Slater with the opening try.
Soon after, Storm centre Curtis Scott raced 55m to score and extend the Storm's lead.
A rare error from Felise Kaufusi failed to see the Storm extend their lead, with Brisbane lucky to only be down by 10.
It was Kenny Bromwich who would make his presence felt first, as he dove over the line to take the Storm out to a commanding lead.
Not a team to rest on their laurels under new coach Anthony Seibold, however, the Broncos hit back.
A quick-fire double for winger Corey Oates put them right back in the game at 16-12 and had the Storm fans biting their fingernails.
His second try was the most telling, coming off a stray Jesse Bromwich offload.
The Kiwi international would soon redeem himself, though, scoring the match-winner with a great solo run.
Often criticised for shades of inconsistency in recent years, it was a run like the Jesse Bromwich of old as it continued the Storm's round 1 success.
Despite the best efforts of the Broncos to throw the ball around late-on, it was all in vain.
The main talking point from a Broncos perspective is a back injury to strike centre James Roberts.
The early prognosis in Seibold's eyes looks rather bleak.
"Jimmy is not real flash to be fair," Seibold said.
"He hurt a disk in his back, or he felt an issue with his back on pretty much his first carry.
"We will see how Jimmy pulls up tomorrow morning and get the doctor to assess him.
"He was in a fair bit of pain. He is not lying down."
Despite inconsistency and a tough start to the game, Seibold praised his side's resiliency.
"I am really proud of the effort and that is the benchmark for effort as far as I am concerned," Seibold said.
"The easy thing to do would have been to throw in the towel.
"With only 12 minutes to go, we were only four points down after being dominated field-position wise and possession-wise."
As a coach who tells it like it is, Craig Bellamy had nothing but praise for Hughes post-game.
"I might change my mind tomorrow when I have a look at the tape, but I thought Hughesy was our best player," Bellamy said.
"I thought he was outstanding.
"He had a whole heap of runs and he was very effective with a lot of things he did."
NRL News Player of the Game
3. Jesse Bromwich
2. Jahrome Hughes
Kenny Bromwich