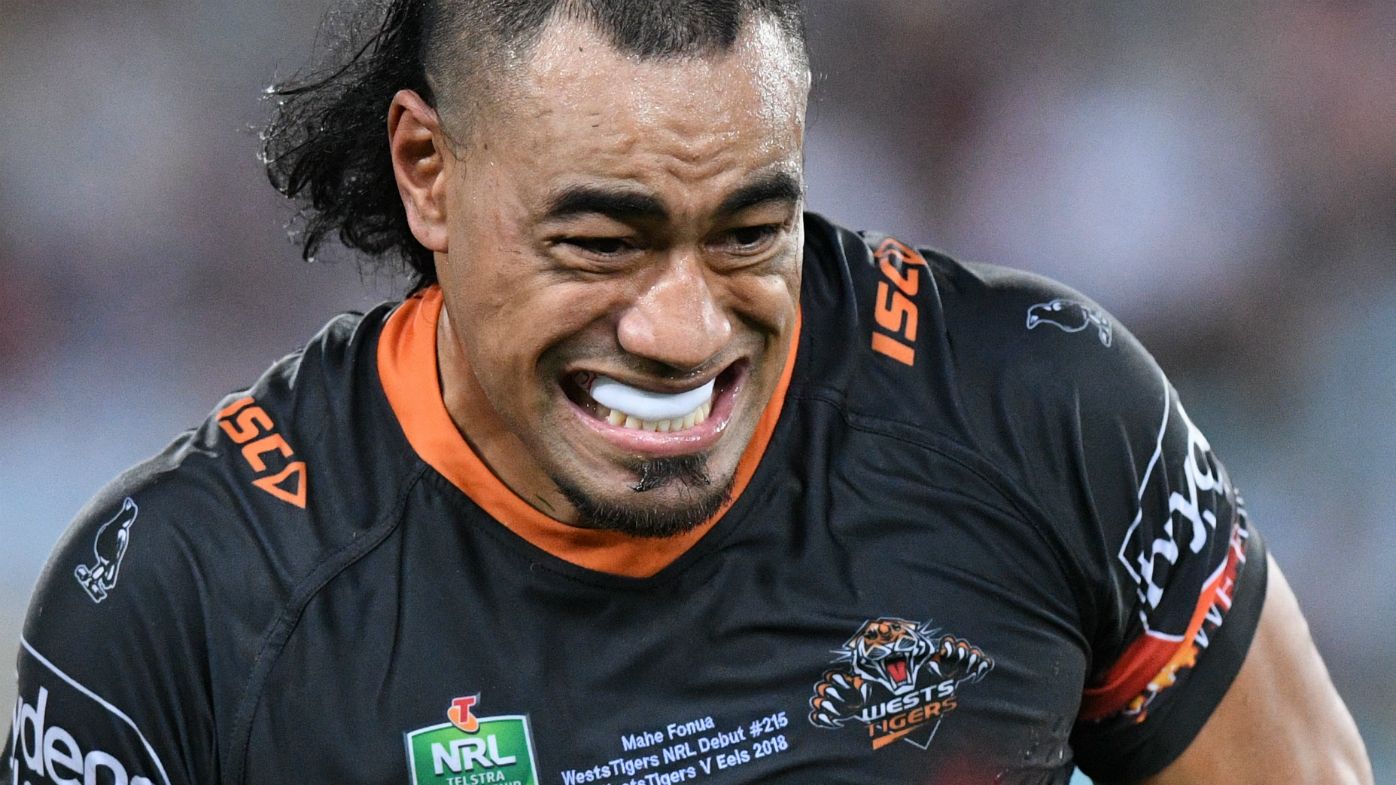 He went to England, returned to the NRL with the Wests Tigers and will now rejoin Hull FC on a three-year deal. Yes, that's right, everyone's favourite mullet in Mahe Fonua is back at Hull FC!
Joining the Tigers at the start of the 2018 season, Fonua quickly became a hit with fans, even if support wavered here and there.
Although currently sidelined and unlikely to play again this year, Fonua played 21 games and scored eight tries for the Tigers.
As he departs, Fonua believes he has learnt some new things about his game as he seeks to become a better player.
"Certain aspects of my footy game have improved during my time at Wests Tigers," Fonua said.
"I have played under two great coaches here; I have learned a lot from them and I'm grateful for the knowledge they have passed onto me."
Although unlikely to play again this year, Fonua is hopeful he can still contribute to the Tigers finals hopes in 2019.
"The club are in a good position at the moment and could be competing in a finals campaign," the cult hero continued.
"I'd love to be back fit and ready before the end of the season and get a few games under my belt to hopefully represent the club before I leave."
As for his decision to return to Hull FC, Fonua says it was an easy one.
"I'm really pleased to be heading back to Hull FC," he went on.
"Me and Lee (Radford) have kept in contact over the past few years while I've been in the NRL, so to come back to a club that I have a history with is special for me and my family.
"For me, it was an easy decision.
"There isn't any other Super League team out there that I would have the same chemistry with than Hull FC."
In the end, the love of the fans no matter where he has been, and the allure of potentially winning more titles was a big part.
"From the get-go when I first arrived at Hull FC in 2016, the fans welcomed me with open arms and they have followed my career back to the NRL," Fonua said glowingly of the fans.
"Even though I haven't been at the club, they've shown me some mad love.
"Obviously with the two Challenge Cup wins, that made some really special memories for me and my family, so when the opportunity to come back to Super League, FC was always going to be my number one choice."