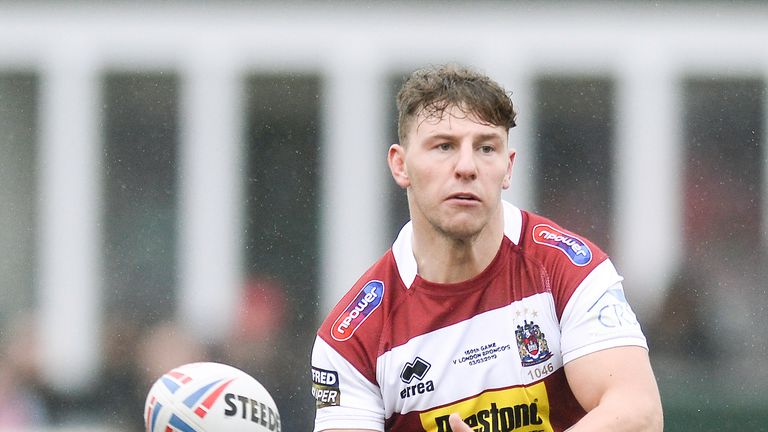 Not content with the crop of Englishmen at their club already, the Canberra Raiders have signed English halfback George Williams from the Wigan Warriors for three years.
A winner of two Super League titles alongside John Bateman, the English international has played 172 games for Wigan to date.
An enigmatic player, Williams has 10 appearances for England to his name and club CEO Don Furner is pleased to have him at the Raiders.
"George is an experienced half who joins us after a very successful career with Wigan in the Super League," Furner said.
"The clubs had success in recent times in recruiting proven performers from the Super League and we believe George will fit into our system like others have.
"The club would like to wish George all the best for the remainder of the season with Wigan and we look forward to him joining us for pre-season training."
Williams praised the Wigan club, its players and staff for his treatment, having come through the system as a young junior.
"Firstly, I want to say a massive thanks to everyone at Wigan Warriors for everything they have done for me," Williams said.
"Those people who have supported me, coached me and played with me – I really appreciated your support.
"I've been at Wigan since I was 12-years-old and I have managed to live my dream playing 170+ games and winning two Grand Final's for my hometown Club, along the way making some incredible memories and friends for life."
For Williams, playing in the NRL has always been a dream of his and he is grateful to the Wigan club for allowing him to pursue it.
"Another dream of mine was always to play and to test myself in the NRL so I want to thank Ian Lenagan and Kris Radlinski for their understanding in allowing me to do this," the English international continued.
"It is something I have always wanted to pursue and playing in the NRL is a big goal of mine, so I'm excited and very much looking forward to the massive challenge ahead."