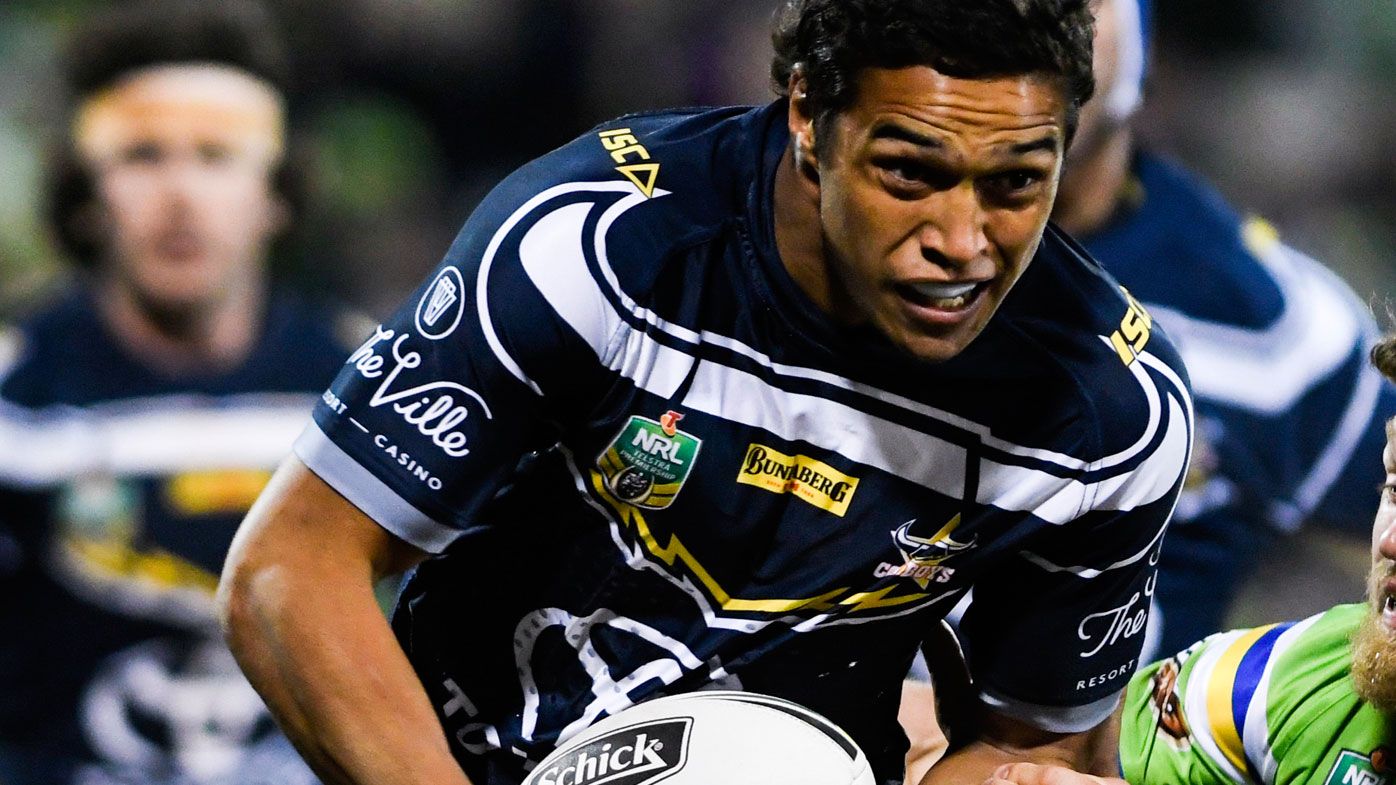 Injury has unfortunately brought the career of North Queensland Cowboys utility Te Maire Martin to a screeching halt.
Martin, who in April, suffered a brain bleed, was not given the necessary clearance to resume the sport.
Although his condition has improved, Martin knows that if he cannot do footy basics, it is better to live life than cause further damage.
"The last nine months have been extremely difficult," Martin said.
"I'd like to reassure everyone that I'm doing well and I have recovered to the point where my day to day life isn't affected.
"I can't get past the contact stage of training, which means I can't play footy anymore."
Martin is grateful to the Cowboys club for their support and all club members and fans.
"I'd like to thank the Cowboys for their unwavering support – they could not have done any more for me, particularly the medical staff – as well as the club's members and fans for their well wishes," Martin continued.
Although his time at the club was short, Martin was given all the praise by General Manager of Football Peter Parr.
"We'd like to thank Te Maire for everything he's done for the club.," Parr said.
"He's been a wonderful contributor since he's been here, he played in a grand final and off the field has had a significant impact on everyone at the club."
A sad decision but the Cowboys are pleased his wellbeing is now in order.
"It's always sad when someone of his age has to retire, but there's also positives in that he's made significant improvements in his health, "Parr continued.
"We've been given every indication he'll be able to live a normal life and that is far more important than him playing football.
"We're sad to see Te Maire go given he's such a great bloke, but he'll always be welcome at our club and we'll never forget what he's done for us in his time here."