As of 2 days ago, the 2019 NRL SuperCoach began and this is a rundown of who I believe will do well and who I have gone with on my team.
1. Hookers
To start off, I'll take a look at the hookers.
You have one starting hooker and one benched hooker so I've picked Jayden Brailey and Jake Turpin.
In his 2 games where he played the full 80 minutes as starting hooker, he averaged 62 with a high of 81.
With a price of 336k, if he keeps up those performances at the start of the season, he would be a great cash cow to eventually upgrade to a much more expensive hooker (e.g. Damien Cook).
I would be having Jake Turpin as one of my scoring bench players.
Jayden Brailey is a new recruit to the knights after leaving the Sharks last year.
He is the clear favourite to replace the recently departed Danny Levi.
Newcastle start with what is predicted to be some relatively easy games with the Warriors, Tigers and Sharks.
With a quite small starting price of 424k, this could be an opening for Brailey to become a cash cow for the start of the season and allow for upgrades going into round 6-7.
2. Front Rowers
For the front rowers, we are allowed 2 starting and 2 on the bench.
I usually find that the front row forwards are the most consistent players on the field every week so this would be a good place to splurge a bit of money.
For starters, on the bench, I've selected Stefano Utoikamanu and Tom Flegler.
Utoikamanu is a cheapie (171k) from the Eels and could be a possibility to get a small bit of game time.
Either way, it's a way to just fill a spot with as least money as possible.
Tom Flegler is only 294k and a good chance to be a regular starter. He'll be a great option to be a cash cow to get a big upgrade later.
For my first starter, I've picked Sio Siua Taukeiaho.
Taukeiaho is a consistently consistent forward and usually racks up a decent score.
A finalist for the golden boot in 2019, he averaged 58 throughout the NRL season with a high score of 99.
Also, he has the advantage of being a goal kicker.
With Latrell Mitchell now a Rabbitoh, the two goal kicking options at the Roosters are Kyle Flanagan and Taukeiaho.
Flanagan's goal kicking was sporadic during the year which means Taukeiaho could get the call up to kick for the Chooks.
Secondly, I've added Payne Haas.
After missing the first 4 games of the year in 2019, he still went on to be the Rookie of the Year and almost won the Dally M medal.
Haas averaged a whopping 78 points per game in 2019 which is brilliant for a SuperCoach player.
This was just in his rookie season and as long as we don't have any more second year syndrome, we'll be fine with him in 2020.
3. 2nd Row Forwards
In the second row, we have 3 starters and 3 bench players.
On the bench, I've picked cheapies who probably won't play. They are there to fill positions for little money. I've picked Kelma Tuilagi, Ben Trbojevic and Teig Wilton.
For my first starter, I've picked Brandon Smith.
Smith was interchange player of the year in 2019 and could possibly get a bigger role in the Storm side going into 2020.
In 2019, he averaged 49 off the bench with an absolutely massive high score of 100 wearing the 14 jumper. He could end up being a great cash cow for the start of the season.
Secondly, I've got Victor Radley. Radley has shown to be a great utility being strong, fast and having some playmaking skills.
He played hooker and lock during the 2019 season and had some very impressive performances, mainly at lock.
He averaged 52 in 2019 and with that score, could have a decent price rise at the start of the season.
Also, the Roosters first round opponent is the Panthers and against them, he averages 62 which would be a great score for round 1.
Finally, I've got David Fifita. The 19-year old tyro dominated defences throughout 2019 totalling Over 100 Tackle busts.
Also a great try-scorer for a second rower, it's no wonder he averaged 54 during the NRL season.
Only being priced at 501k means he could easily undergo a massive price rise early in the season and even be used as a cash cow.
4. Halfbacks
Now, onto the halfbacks. We get 1 starter and 1 bench player for our Halfback position.
On the bench, I've got Jarome Luai. He impressed a lot during his limited game time in 2019, showing a lot of great playmaking skills.
In his final game of season, playing 80 minutes, he got 73 which is a very decent score.
However, his first game is against the Roosters, the only team he's never been fielded against so we don't know how well he will go.
I've still got him as a scoring reserve though.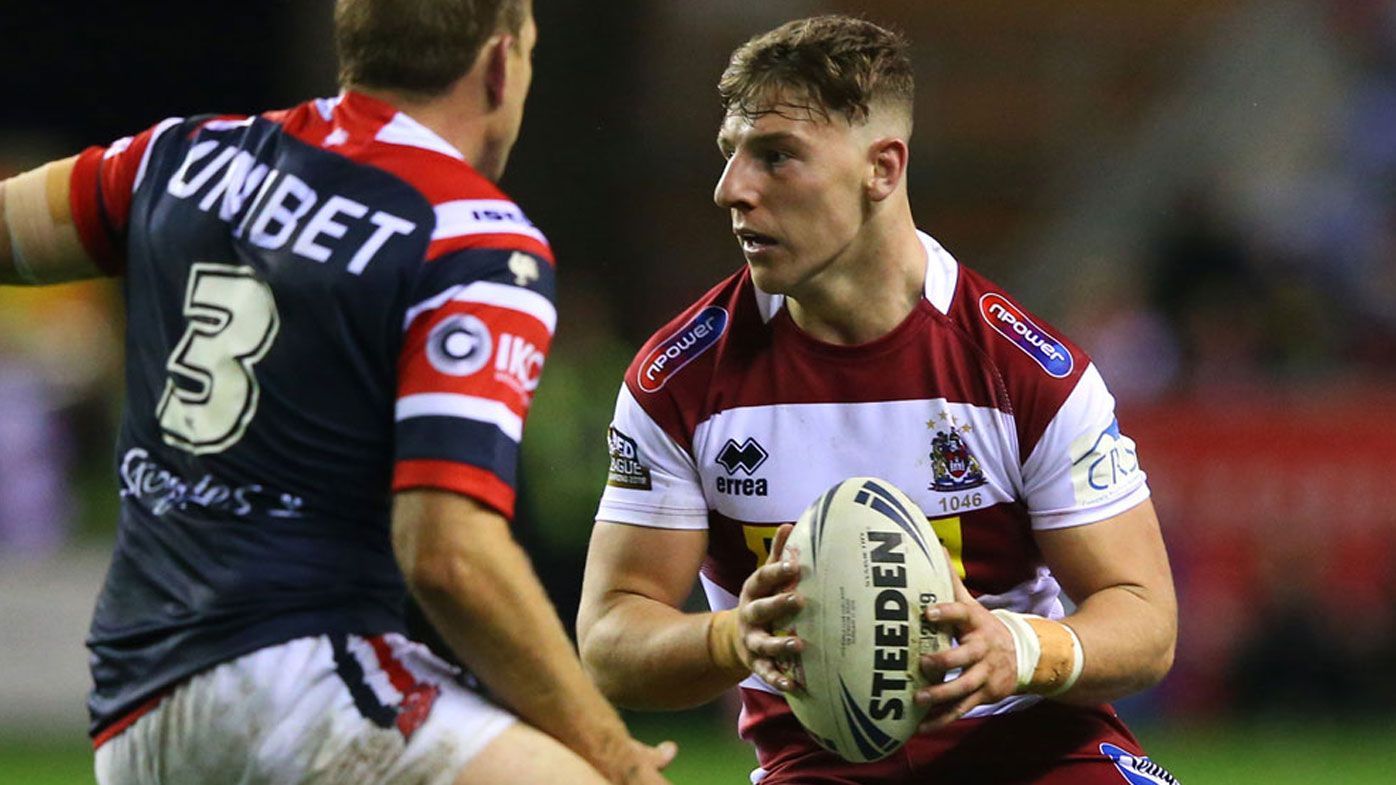 For our starter, I've picked George Williams.
Coming from the English Super League this year, he is set to be the replacement for the departing, Aidan Sezer.
Williams impressed this year for the Wigan Warriors, scoring 14 tries in 29 games.
He is also a backup goal kicking option if something happened to Jarrod Croker.
However, a lot of promising Englishmen come to the NRL and underperform which could be the fate for Williams.
He is a risky pick but it's worth it considering he is only 333k.
5. 5/8s
For our 5/8 position, we again get 1 starter and 1 bench player. For my benched player, I've chosen Benji Marshall.
Benji showed class in his play in 2019, getting his highest average in over 5 years, 51.
Also, in round 1, Marshall takes on his former team, the Dragons, which he averages 57 points against in his entire career.
He is 469k which means he may be able to get a bit of a price rise as the season advances.
However, he may not be able to climb for very long, so if you are using him as a cash cow, you may have to cash out early. I have selected him as a scoring reserve.
For my starter, I've gone with Anthony Milford.
"The Milf" had a lacklustre season in 2019, with a lacklustre side around him but in 2020, the pressure won't be on him as much to run an entire team.
With the addition of Brodie Croft, Milford will be able to be the running half he likes to be.
I'm tipping a return to form, even if it may take a few rounds. If you want Milford, you'll have to be patient but it could pay off by about Round 6-10.
6. Wings/Centres
The wings and centres are the most common positions on the team, with 4 starters and 3 on the bench.
I've started with 2 cheapies on the bench in the form of Semi Valemei and Ilikena Vudogo.
My only actual bench player in this position is Xavier Coates.
Coates is extremely cheap, only coming in at 205k but he is a chance to get a starting spot.
In his 2 starts at wing, he averaged 30, and these 2 games were the first of his career.
This will be his official rookie season if he plays a game and if he starts regularly, could be a threat to defences. Coates possibly might be a good cash cow option.
For my first starter, I've got Curtis Scott. Scott moved from Melbourne to Canberra this off-season and is now fighting with Joey Leilua for a Spot at centre.
He is a risky pick as you might need to trade him out if Leilua wins but could definitely rack up some good scores if he starts.
He had an injury-riddled 2019 but in his final game before injuring his foot in the 60th minute, he got 100 points.
This is a massive score and if he can stay in that form, be a massive boost to all SuperCoach teams. Especially with a price tag of 406k, he could definitely be a cash cow as well.
Secondly, I've gone with his centre counterpart, Jarrod Croker.
Being a try-scoring and goal-kicking Centre, he is a points machine and starts the season at a low 496k.
He could end up as a good cash cow to end up upgrading to someone like a Latrell Mitchell.
Also, for the last 3 seasons straight, Croker has averaged 50+ points per game which shows how consistent he is in his performances.
Thirdly, I've gone for Bronson Xerri.
The young speedster from the shire has shown incredible promise and talent at such a young age. Oh yeah, and he's also got blistering pace.
Xerri was brought in in round 4 and has not disappointed since, averaging 56 points per game.
This is brilliant for a centre. Xerri is also almost guaranteed a starting spot at the Sharks and could get a lot of points.
He is priced at 523k which is a little high so he might not be a cash cow but he could be worth it points-wise.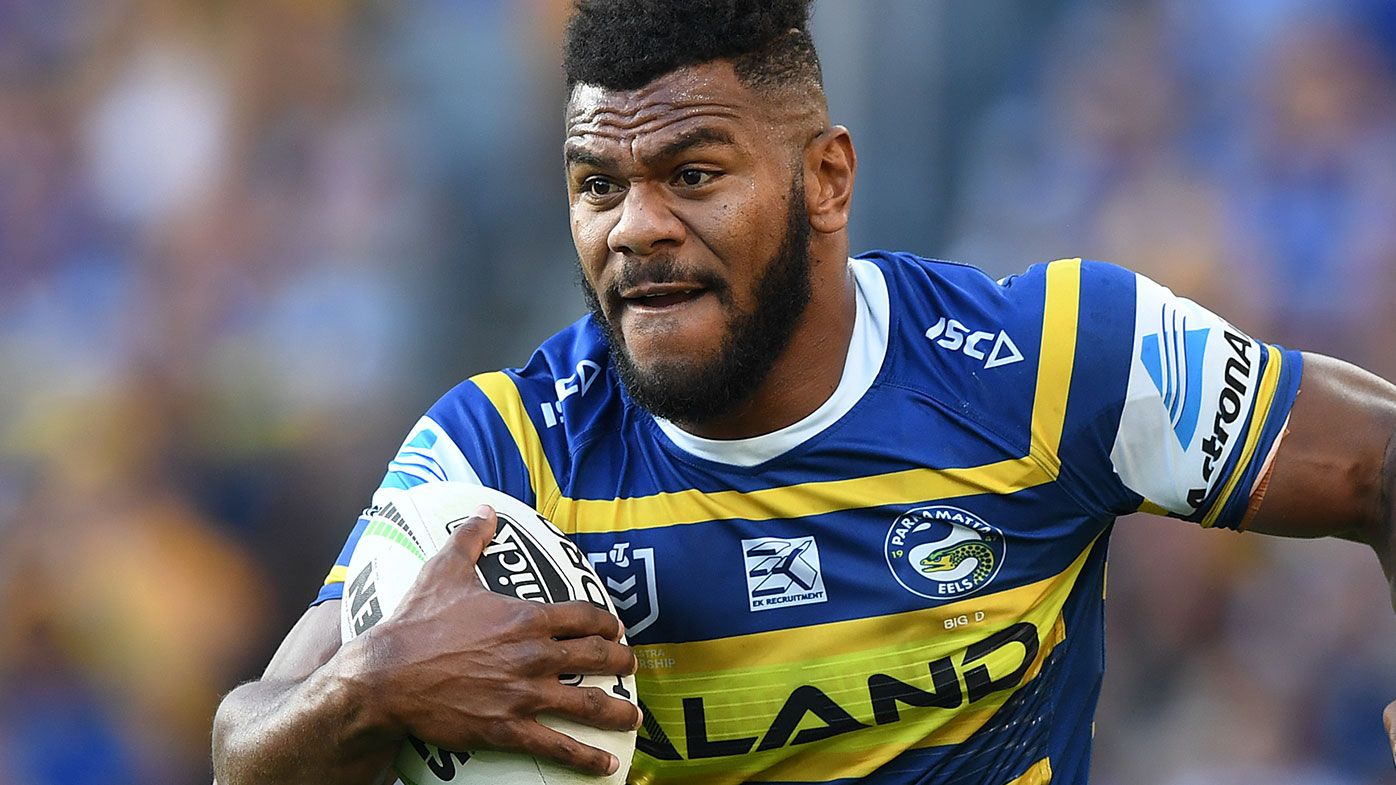 Lastly, I've gone for Maika Sivo. The young Fijian for Parra.
Topping the try-scorers list in his rookie season.
He went from no one knowing his name, to the whole BankWest Stadium crowd chanting "Sivo" after every try, and there sure were plenty.
Sivo possesses the speed and strength to be a beast of a winger and he sure is.
He averaged 59 points, ending the season with a absolutely stunning 152 score against Manly.
He may be priced high but I doubt he will let anyone who picks him down.
7. Fullbacks
To finish of the team, we have our fullbacks. I've splurged a lot of money on my fullbacks.
Firstly, on the bench, the young gun playing for the Storm, Ryan Papenhuyzen.
He's one of the fastest players in the game and even debuted for Australia in the World 9s in his rookie season!
Papenhuyzen averaged 52 with a high score of 123 against the Titans late in the season.
Also, he scored a try in each one of his first five starts for the team. If he keeps up his form, he will be not only a great cash cow from 508k, but a great point-scorer.
For the final player, I've gone with the most obvious pick, James Tedesco.
Teddy led the league in Linebreaks, tackle busts and run metres in 2019.
He destroyed defences and averaged a gigantic total of 84 points per game. The only problem is his price tag.
Because he is a great player, he is priced at 781k. He would be great for points but it would also be smart if you waited until about round 4-6 to get him because his price will be a bit lower and will probably start rising again soon after.
Teddy is a must-have in my opinion, whether you get him now or wait for a few rounds.
These are my picks for my SuperCoach team going into the 2020 season.
Remember, these are just predictions, anyone in this team could go into the year and be a bust, but that's the fun of playing SuperCoach/NRL fantasy.