Dual flexibility is crucial for supercoach and to analyse it is SC Playbook's Tim Williams.
PART ONE
Players with dual eligibility status are a great asset to your SuperCoach team in all formats of the game.
Having dual players gives you flexibility to shuffle your team around to bring in that gun player, cover an injury or squeeze in another cash cow.
Players that have dual eligibility status are a rare commodity this year, especially in the 2RF/CTWs, and gone are the days of stacking CTWs with 2RF base stat beasts.
The most common dual positions are HFB/5/8s and FRF/2RFs. Starting off with a few duals makes life easier as the season progresses.
I like to start the year with at least three or four duals in classic.
If you are tossing up players for your team, dual eligibility should be a key consideration.
Below are some dual eligible players of interest from a Classic perspective.
I have not included any player with dual FLB status.
As there are four or five guns available in FLB only, you should have any one of these superior players in the FLB rather than a dual option.
I have also left out players that are likely to be injured for Round 1 but should be considered as the season progresses such as Josh Kerr and Brandon Smith.
2RF/CTWs
This is the most valuable dual position as it allows you to place genuine second-row forwards in the unpredictable and inconsistent CTW position.
This year there looks to be a very limited number of 2RF/CTW options.
Below are a few of interest. Let's hope some cheapies come into contention to give us some more options.
---
Tyrone Peachey – $366,000
Last year, Peachey moved to the Titans and his SuperCoach value completely plummeted with the move. He averaged a pitiful 39 and struggled to find a regular position.
But how good did Peachey look in the recent Nines tournament and All Star clash! Using Tim's All Stars Analysis, Peachey scored 57 points in 61 minutes.
He was starting to tempt me into becoming a feature of my side as a decent mid-range option.
Unfortunately, going by the recent trial teams, it looks likely that he will play from the bench.
Due to his ability to play a variety of positions, he could be shuffled around again.
If he lands a starting second-row spot, I would be very tempted to give him a bait in my side.
---
Kurt Capewell – $400,000 and Isaah Yeo – $408,800
One of Capewell or Yeo is likely to get a starting edge or lock spot at the Panthers this season.
Yeo has traditionally been a favourite of Ivan Cleary's, but last year he played a reduced role as a result of his injuries and covering other injuries.
He averaged 44PPG in 67 minutes playing at second-row, lock, centre and off the bench.
Capewell has moved to Penrith to secure a regular starting role.
Last year at the Sharks, he averaged 43PPG in 64 minutes and was a regular feature in my side when playing 80-minutes.
Playing 80-minutes on the edge last year they both averaged above 50PPG.
With the likes of Liam Martin lurking around and Viliame Kikau locking down the left edge spot, I wouldn't be brave enough to have either of these guys in my team in the hopes of landing 80-minute roles.
However, if one of them does secure an 80-minute role, I will be replacing an underperforming CTW in Round 2 to provide some stability to my CTW scores.
---
HFB-5/8s
Having dual eligibility options in your halves is great to cover injuries and to rotate depending on matchups.
The fact you only have one reserve for both HFB and 5/8 makes dual eligibility particularly important and I usually start the year with two dual halves.
As the season progresses, this will become less important as we are able to afford elite specialised halves.
---
Shaun Johnson – $585,500
SJ finished last year with an average of 63PPG, coming in as the second-best HFB and third best 5/8.
Looking at his scores in 2019, he started very slowly which is understandable given the move to a new club and his self-proclamation that he was too weak.
He also had some injury impacted games which had many SuperCoaches last year saying "never again!".
This is a reoccurring issue with SJ, as he hasn't played over 18 games in the last three years.
SJ can go as big as anyone in SuperCoach, punishing anyone that doesn't own him.
Last year he managed to finish the season with a three round average of 68PPG and a five-round average of 78PPG.
I am optimistic about SJ and the Sharks this year and have bought myself a ticket on the SJ ride. I'll be forking out the cash to get him into my side.
---
Jarome Luai – $257,400
Last year, Luai played four games at 5/8 for an average of 47PPG.
It looks likely that Luai will play on the left-hand side with big Kikau running off his hip.
He has a history playing with Nathan Cleary in the junior grades, which can only mean good things for his SuperCoach scores.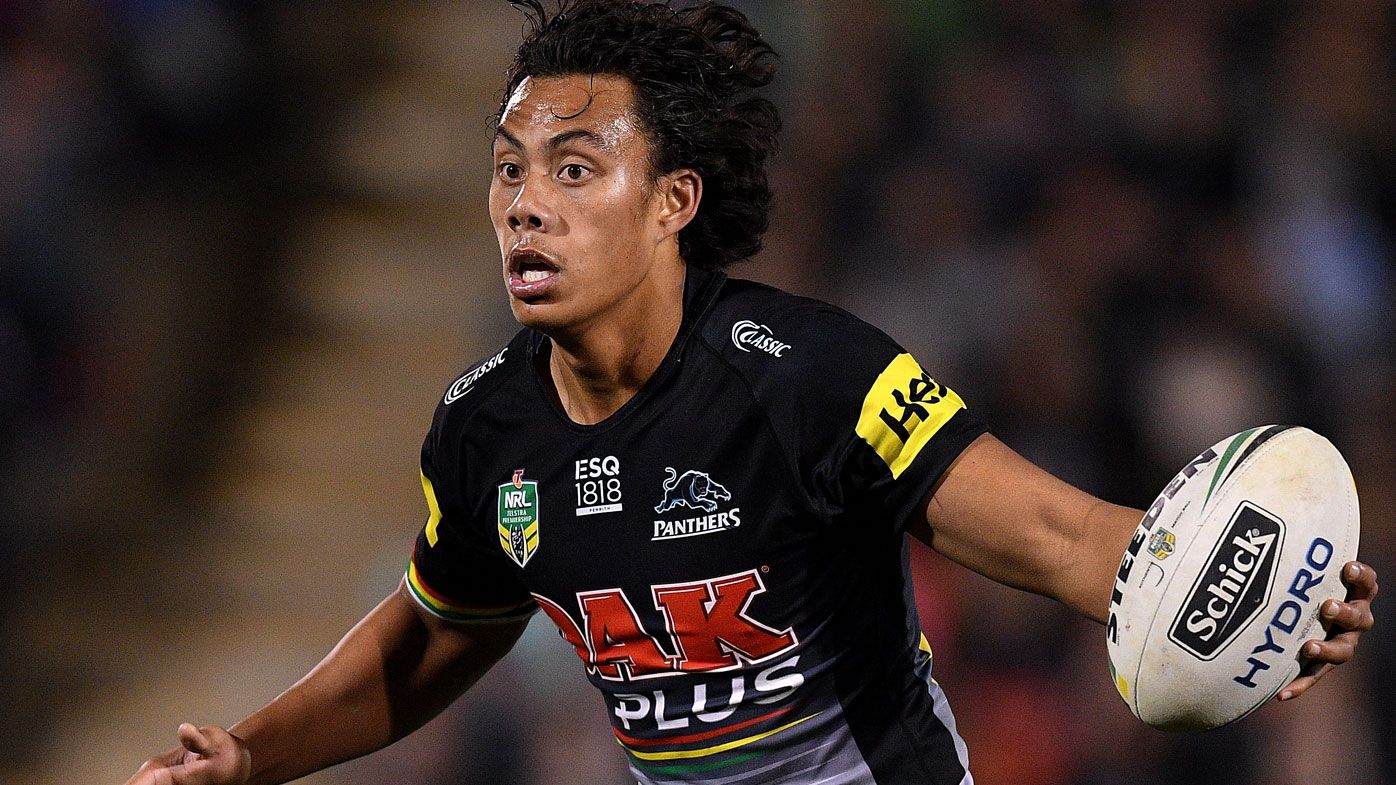 There are some concerns about his job security with Tyrone May and Matt Burton nipping at his heels, but at that price I am going to back him in.
I am confident he can hold his position long enough to earn some money and may even be a starting option in Round 2 against the Dragons and Round 8 against the Titans.
---
George Williams – $333,800
There is a great player profile here which analyses the potential of Williams, so I won't go into too much detail about the Canberra starting halfback.
He is a running half that would have averaged 74.8 SuperCoach points last year in the Super League.
Obviously, things will be much different in NRL, but he has good job security and with limited other options he is currently in my team.
---
Kyle Flanagan – $461,200
Last year at the Sharks, Flanagan averaged an impressive v and what felt like 100 missed conversions.
I won't be considering him as an option at that price.
Playing for the Roosters is a positive for his game, but he is still a young half in a team that will be dominated by Keary and is likely to have very inconsistent scores even if he gets the goal-kicking.
---
Michael Morgan – $471,600
Morgan averaged 51PPG last year, disappointing a lot of SuperCoaches that had him in their side in the hopes of producing some big scores in a team without JT.
This year, it looks like he will have some attacking threats to work with in Val Holmes and Esan Marsters.
However, I don't trust Paul Green and need to see a less stifled attack from the Cowboys compared to what they have been serving up the last few years. Morgan won't be an option for me.