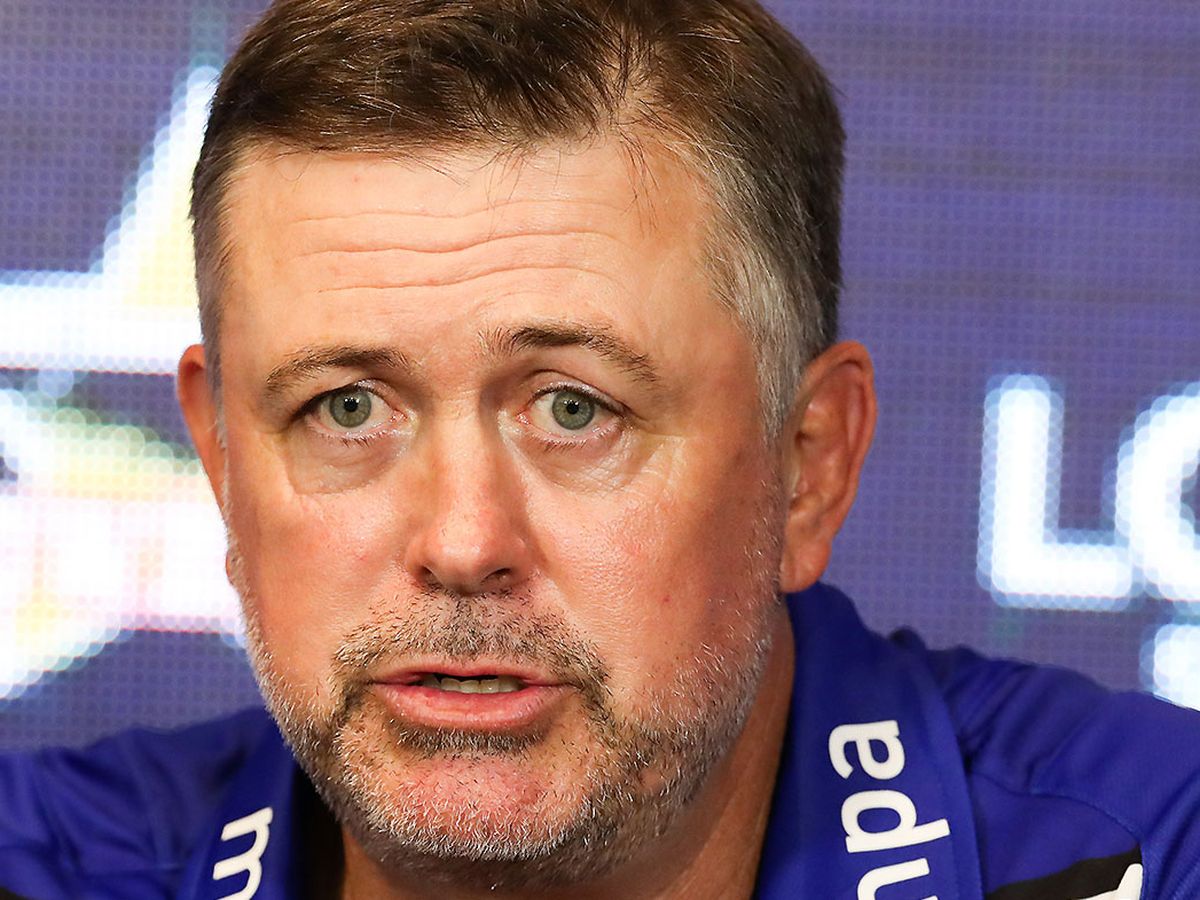 The Canterbury-Bankstown Bulldogs have been in dire straits in 2020.
With just 1 win from 8 games so far this season, something needs to change.
Earlier in the season, it looked like Dean Pay was all but gone.
In round 4 and with both sides winless heading into the clash, the Bulldogs took on the St George Illawarra Dragons at Bankwest Stadium.
The match was billed with the losing coach losing their job. Dean Pay vs Paul McGregor. The Bulldogs won and Dean Pay survived.
Even though the men in blue and white won the game easily (22-2), the Dragons have picked up in form and the Doggies now sit dead last.
However, the men on the NRL 360 desk believe the coach is not the problem.
Instead, it is the boardroom dramas at Belmore.
The current board, chaired by Lynne Anderson, is just as much of a mess as the club is on field.
The club does not have anything for the future.
They don't know who their coach is, what their home ground will be, what their main sponsor will be.
The current board came in on the promise that they would fix everything and that has not happened well.
Phil Rothfield said on NRL 360, "There was some impatient people on the edges, and I'm talking lobbying power brokers who got rid of Ray Dibb last time and put this new board in have now turned on them".
Rothfield also believed they will bring in a new board and will attempt to bring Wayne Bennett over from Redfern.
As well, they want Mick Ennis to come in and learn coaching from Wayne Bennett to become an NRL coach.
Paul Kent said, "this is where I feel bad for a bloke like Dean Pay who is paying the price for what is happening."
The main example of this is Josh Reynolds, the current starting five-eighth for the Wests Tigers.
Dean Pay wanted to sign Josh Reynolds but the board blocked the signing.
The reason for this is because the board wanted to look long term and not sign an old halfback but, they aren't giving Dean Pay long term.
They want short term results from a long term vision and the coach is paying the price for that.
Ben Ikin said, "the patience that they expected from their constituents, they are not prepared to give to their current coach."
James Hooper says on the show that the factionalism of the board is a massive issue and their all constantly at war.
This leads to indecision in the board over the big decisions, such as the coach.
This also affects player recruitment and retention.
James Hooper said, "The first question that any player that Canterbury show any interest in signing for 2021 asks; who's going to be the coach? And they can't give them an answer".
The dogs of war have become the dogs at war.