When you think of Gold Coast Titans winger Anthony Don, there is one term that comes to mind. Cult hero.
Anthony Don, the late bloomer to rugby league circles who did not debut until he was 25, made his name at the Titans.
It was back in 2013 when that debut came and in that time, Anthony Don played in 152 NRL games and scored 85 tries.
Those 85 tries are a club record, one that will stand for some years yet, a testament to Don and his finishing abilities.
Don's efforts did not go unnoticed by the club hierarchy as the veteran winger received praise from coach Justin Holbrook.
"I would like to wish the Don family of Anthony, Sam and Frankie all the best for life after footy," Holbrook said.
"Donny has invested a lot of time and hard work into this club and he deserves the accolade of being the Titans top try scorer."
Holbrook also commented on Don's professionalism and lauded his efforts over his nine seasons in the NRL.
"His professionalism and the high standards he sets for himself have been reflected in the number of first-grade games that he's achieved over the past nine years," Holbrook continued.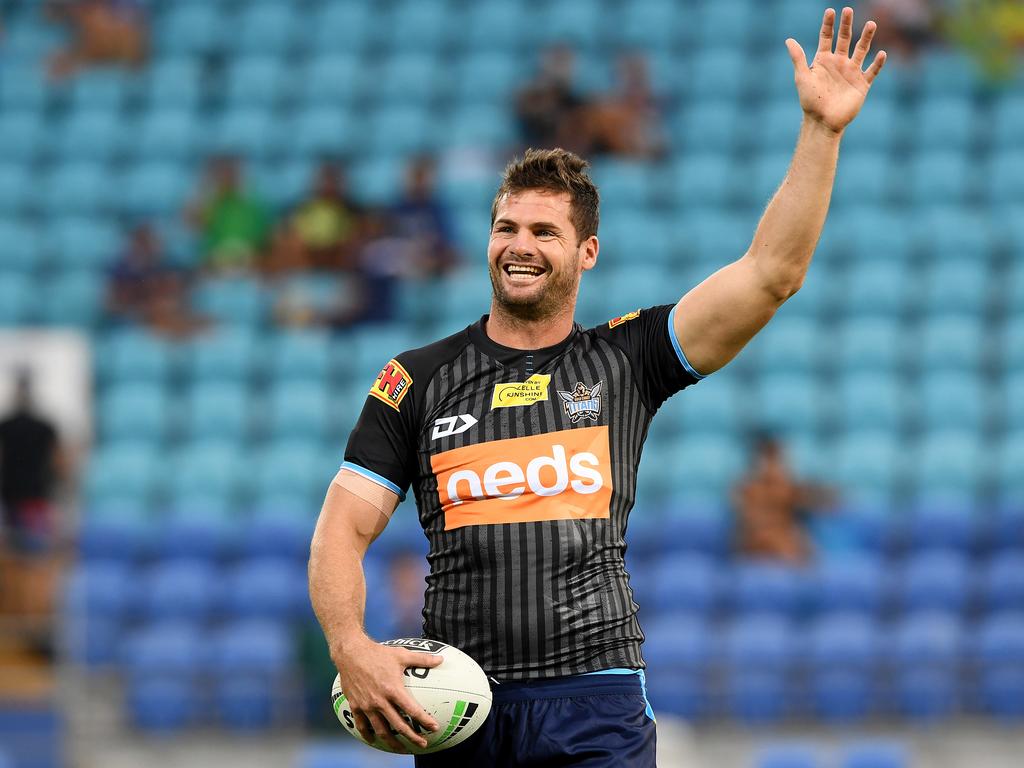 Don was quite emotional when making the announcement regarding his retirement.
"I'm calling it quits at the end of the year and hanging up the boots," Don said.
"I'd like to thank Justin, the coaching staff, the administration that is here at the moment – Dennis included."
It was 10 years ago that Don joined the club and as he leaves, he believes it is in the best position it has ever been to succeed.
"I think the club is in the best position it's been in since I've been here," Don said.
"So it's great to see them moving forward and that's why it's sad to be out of the playing squad."
Don admits that he was ready to retire a couple of seasons ago but that it was Holbrook who convinced him to stick around.
"I was probably ready to retire a couple of years ago but Justin and the new coaching team really reinvigorated my career," Don continued.
Just as important for Don, was former Titans coach John Cartwright who he thanked for giving him his initial opportunities.
"John Cartwright probably deserves the biggest thanks because I was a 25-year-old kid out of the country," Don reminisced.
"He gave me a crack to a train and trial at the end of 2011 so I was very fortunate for John to give me that opportunity."