If there has ever been a team to show resilience in the most trying of circumstances, it is the New Zealand Warriors.
Facing a third season in Australia due to the COVID pandemic, they came so very close to a finals berth and are expected to go one step better in 2022.
A prodigal son is back, a new one is on the rise but how will the loss of their talismanic captain affect the side long-term.
Good signs are around prior to the season but can they continue throughout it?
The departure of a talisman and the rise of a new star
The loss of Roger Tuivasa-Sheck to rugby union cannot be understated. The man known as RTS became a talismanic figure in the Warriors' locker room.
Whether he played fullback or wing, 5 minutes or eighty minutes, Tuivasa-Sheck was the leader in every sense of the word for the Warriors.
His mere presence pushed many of his teammates to perform even better and they were able to do so.
Without him there, the desire will suffer but there is a new kid on the block who will certainly fill the team and the fans with confidence.
That kid is Reece Walsh, who, after being acquired from the Broncos early, took no backward steps.
He dug deep, played above his weight consistently and has given the Warriors something to smile about.
A player with natural ability, he is wise beyond his years with his awareness and decision-making, and it shows already.
He may be no RTS just yet but he has a chance to cement that fullback spot as his own and it will be a guiding hand from a Warriors favourite that can help him do it.
The return of Shaun Johnson
Just a few years ago, Shaun Johnson left rather unceremoniously but with love for the Warriors.
In 2022, he makes his return to the club he has played most of his career at and it comes at the right time.
With the departure of Tuivasa-Sheck, the Warriors would have lacked crucial experience in the spine positions.
But with Johnson comes a proven performer as a half and although he may not be as fluid of a runner anymore, his mindset will be a huge asset.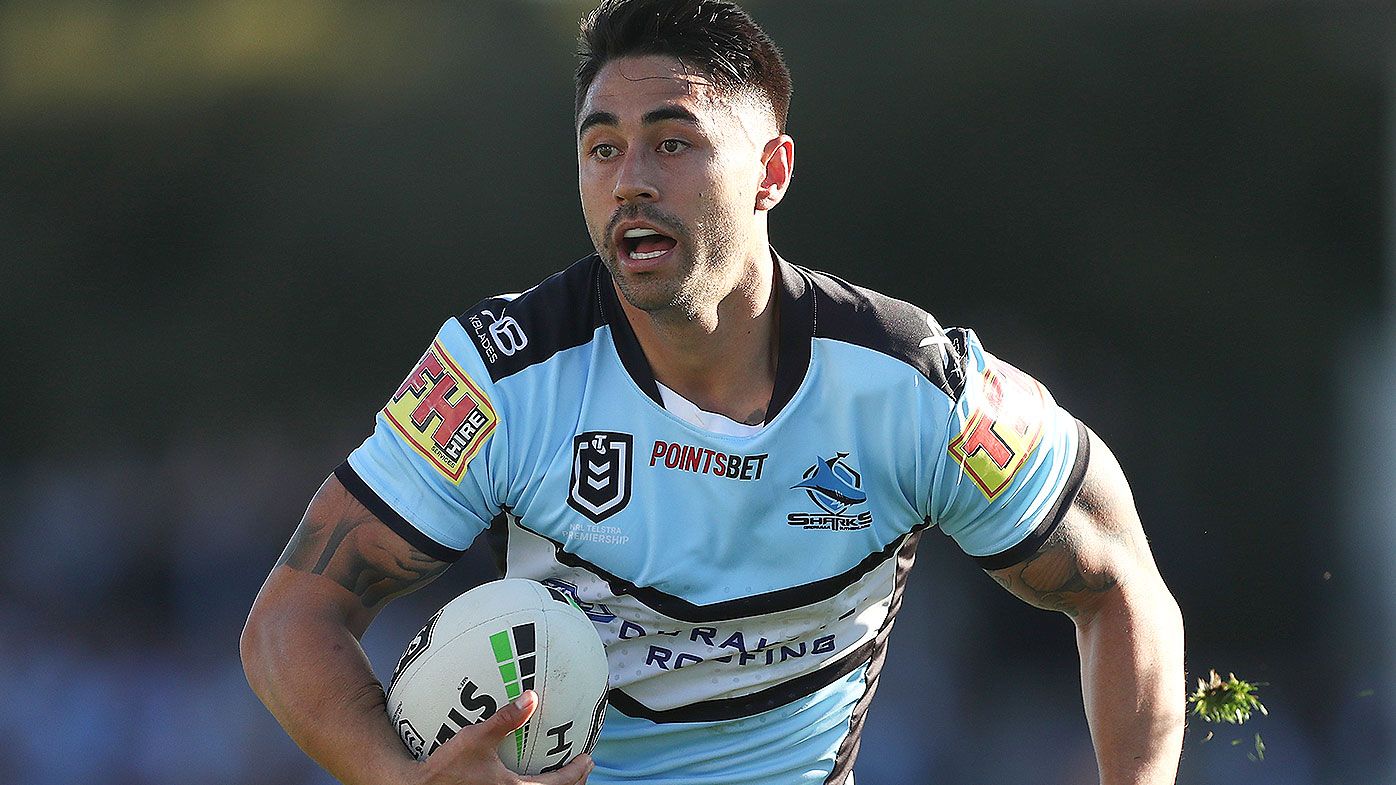 Johnson's role now will be to become a true game manager, find the corners, apply the pressure with kicks and compose the side.
That composure is what will steel the young players in the side especially, as they look to feed off his experience and energy.
Johnson's return should galvanise the Warriors side to perform, as they boast an impressive forward pack to make life easier for him.
They will need every bit of experience to steer the ship if they are to build on their solid roster and better their ladder position in 2022.
The power of the Warriors forward pack
A powerful forward pack can be a commodity in rugby league and the Warriors boast one of the best.
With strong props in Matt Lodge and Addin Fonua-Blake who kickstart the sets for the Warriors.
These two run hard, tackle hard, have high work rates and can form the backbone of the Warriors go-forward for several years to come.
The emergence of Josh Curran, who has silky skills and colourful headgear to go with his tenaciousness and work rate.
Curran's form, particularly over the back end of 2021, will have Warriors fans salivating as he can provide some additional x-factor.
The recent shift for Euan Aitken to the back-row spot which seems to have rejuvenated his career.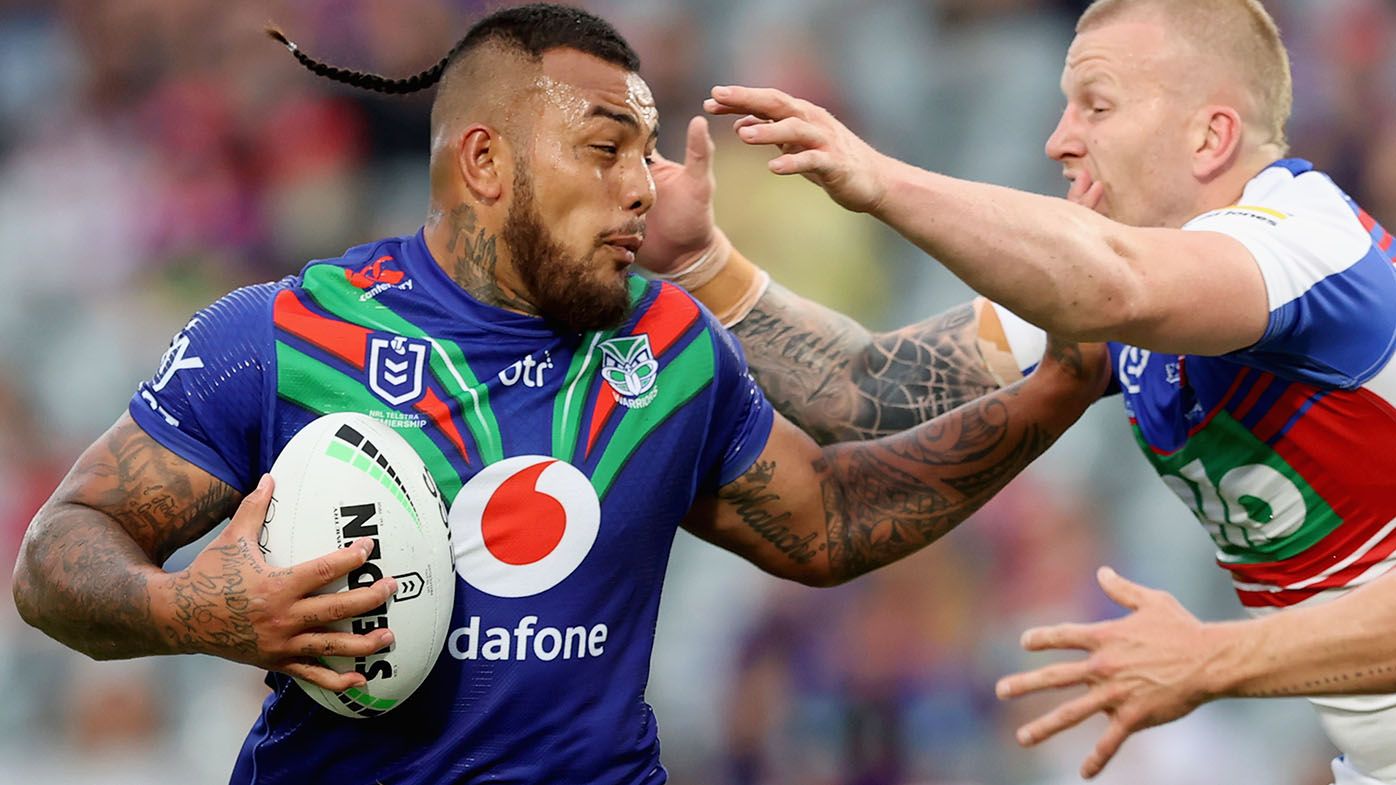 Originally a centre, before he went off in the final game of the year, Aitken proved that he may just have found his new position.
Tohu Harris, another talismanic Warriors figure who may miss the start of the year due to an ACL injury but is crucial nevertheless.
Harris is tireless, devoted and committed and covers every blade of grass that he has to for his team.
His return will be priceless for the Warriors who missed his presence every week he was missing.
Then the quota of talented bench forwards or roleplayers.
New signing Aaron Pene, another big body, has plenty to prove.
Bayley Sironen and Ben Murdoch-Masila, who both had good moments but inconsistent seasons admittedly.
A favourite son in Bunty Afoa and a tenacious Jazz Tevaga. Emerging players like Tom Ale, Eliesa Katoa and Jamayne Taunoa-Brown.
Player to Watch
It is very rare that a player has the chance to play two positions for long periods in their career but Euan Aitken could be another to do just that.
Starting as a centre at the Dragons and playing well, he was signed by the Warriors to play there. Initially.
An early-season injury derailed those hopes and with other players performing, it was a question of where to put Aitken.
And so, the back-row beckoned, and it was a move that seemed to rejuvenate him as a player.
Big metres, higher work rate, a few tries to boot and more, Aitken is in a position to make that spot his own despite pressure from teammates.
His centre skills can help him against bigger forwards, as his lateral movement would be swifter and he would have a touch more pace.
Any advantage Aitken can get is one he will utilise and this is a move that could pay off for the Warriors if it continues.
2022 New Zealand Warriors Gains and Losses
Gains: Shaun Johnson (New Zealand Warriors), Aaron Pene (Melbourne Storm), Lleyton Finau (local) and Otukinekina Kepu (local).
Losses: Peta Hiku (North Queensland Cowboys), Karl Lawton (Manly Sea Eagles), Ken Maumalo (Wests Tigers), Hayze Perham (Parramatta Eels), Jamayne Taunoa-Brown (North Queensland Cowboys), Chad Townsend (North Queensland Cowboys), Roger Tuivasa-Sheck (rugby union), Paul Turner (Gold Coast Titans), Leeson Ah Mau (retired), Kane Evans (Hull FC), David Fusitu'a (Leeds Rhinos), and Sean O'Sullivan (Penrith Panthers).
Our 2022 New Zealand Warriors predicted line-up (at full strength)
1. Reece Walsh
2. Dallin Watene-Zelezniak
3. Rocco Berry
4. Adam Pompey
5. Marcelo Montoya
6. Chanel Harris-Tavita
7. Shaun Johnson
8. Addin Fonua-Blake
9. Wayde Egan
10. Matt Lodge
11. Josh Curran
12. Euan Aitken
13. Tohu Harris
14. Kodi Nikorima
15. Bunty Afoa
16. Ben Murdoch-Masila
17. Aaron Pene