SuperCoach NRL is a fickle game which has player positions, clubs and form changing year by year. Because of this, the kind people over at SuperCoach have released a team picker in December, so that we have 3 months of SuperCoach planning before round 1.
This team picker has all of the players available, and works within the salary cap set for that year. It's essentially like a beta version of Supercoach, where everything is tested to create the perfect product in preparation for late January.
So we know how team picker works, let's work our way through the HOK position:
Harry Grant (MEL) ($713.1k)
Grant was the number 1 HOK last year, and is still such a genuine gun. With no Brandon Smith there whatsoever, Harry Grant should have an uptick in output, and is a premium elite option to bank on for the season.
---
Damien Cook (SOU) ($690.6k)
Cook has been an elite SuperCoach HOK for many years now and has just re-signed, so he's got nothing hanging over his head. Still producing and no sign of regression for Cook.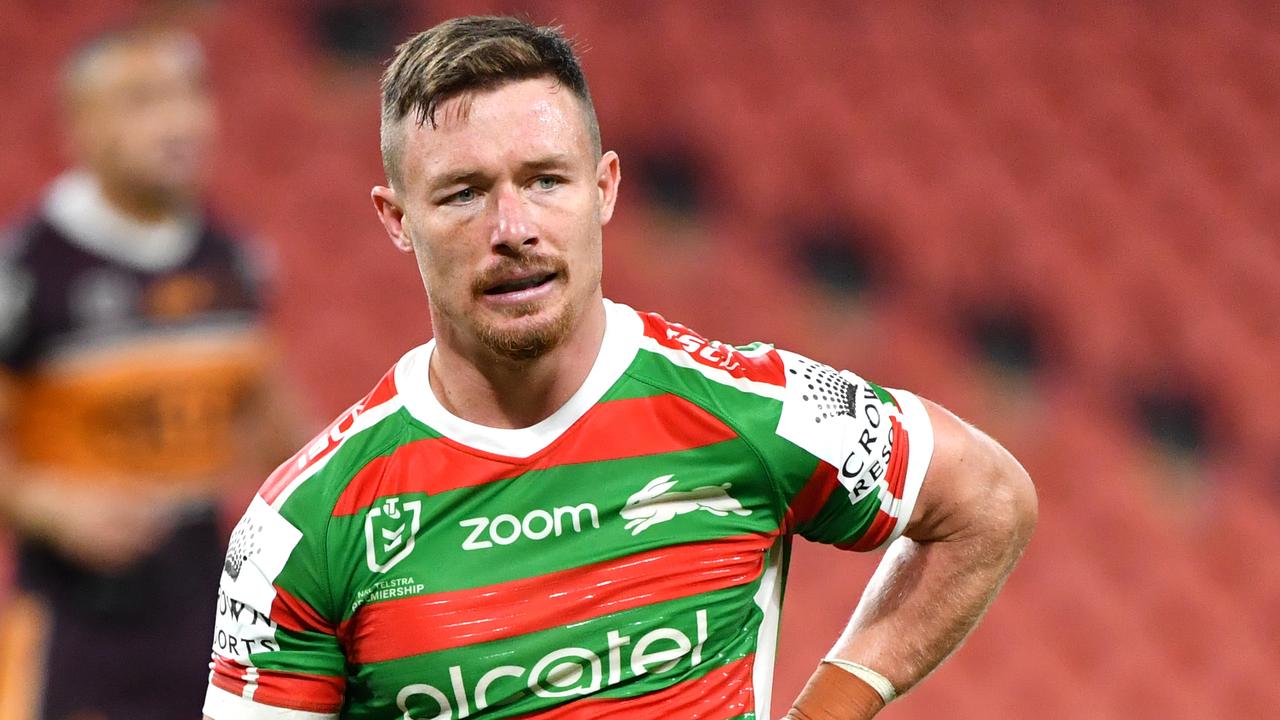 ---
Reece Robson (NQL) ($592.4k)
Priced on the high side after a stellar 2022, Robson would be a great POD (player of difference) for round 1. With the Cowboys late bye and soft draw, everything is in favour of Robson. Worth a shout.
---
Api Koroisau (WST) ($581.9k)
Many will write off Api at the tigers, suggesting that his best footy is behind them, and that the tigers are a long way from being the panthers, but Api did unlock Nathan Cleary, which in turn unlocked Penrith.
So the question has to be asked, is Api exactly what the Tigers need?
Someone who can play make and manage the game, a role which has been very good for SuperCoach in the past. A very keen watch for mine.
---
Reed Mahoney (CBY) ($502k)
Very similar to Api Koroisau, he's unlocked his former halves and brought success to his former club, and will now take on a larger playmaking and game managing role. Another keen watch
---
Sam Verrills (GLD) ($481.8k)
Verrills is a gun as a starting HOK, especially when playing big mins (70+).
In fact, he averages 68.3ppg when playing 70+ mins last year, and is a sensational talent only let go by the roosters due to his injury history. If you were not a fan of spending big at HOK, Verrills may be a target for you.
---
Erin Clark (GLD) (HOK/2RF, $431.9k)
Clark is being mentioned in the HOK section merely due to his DPP and nothing more.
He will be used as an out and out 13 this year, and excelled when given the chance last year, averaging 68 in just 57 mins @ 1.19ppm (points per minute). A great option for your 2RF probably.
---
Brandon Smith (SYD) ($417.7k)
I'll keep this one short: Brandon Smith averages 74 when playing 60+ mins @ HOK. He's an easy buy, set and forget.
---
Josh Hodgson (PAR) ($336.8k)
Hodgson averaged 56.1ppg as an 80 min HOK in 2021. Now considering he is past his prime, how much value is there?
I'm willing to say he averages 55 this year and he's priced at a 37.6 avg. A fair bit of value here.
---
Jayden Sullivan (SGI) (5/8/HOK, $278.8k)
With Talatau Amone stood down for a hammer attack, Sullivan is primed to walk into that 5/8 spot at the dragons.
Despite a career avg in the halves of 42.5 (4 games), this will surely increase  if given an extended run @ 5/8
---
Mitch Kenny (PEN) ($270.9k)
Kenny has started at HOK in the past, so this transition for the Panthers will be easy. He averages 49.4 when playing 65+ mins.
The only issue with Kenny is getting 65+ mins with Soni Luke there. He's one to monitor early on.
---
Ray Stone (RED) (HOK/2RF, $215.7k)
Stone has shown a lot of promise. He's got the skills and the work-rate to make it as a good 13. He's only started once at lock, and scored 68 pts.
Now the question will be can he get a start at 13 or can he even play 40 mins from the bench. As long as he carves out a reasonable role, he's got a lot of value to him.
---
Soni Luke (PEN) ($205.1k)
Between Luke and Kenny, Luke is the more crafty hooker of the two. His game managing ability is similar to that of Api Koroisau, but he had a knack of overplaying his hand and not getting the ball to Cleary enough.
Mitch Kenny, however, just distributed to Cleary and had a high work-rate in defence, so he will probably get the initial start.
But Luke will be their starting hooker one day, just a matter of when. Monitor the Panthers HOK situation closely.
---
Tyson Smoothy  (BRI) ($188.7k)
Smoothy just won QLD cup hooker of the year, after starring for the Sunshine Coast falcons. He averaged 65ppg in QLD cup when he played over 65 mins. That's excluding the goal-kicking as he certainly won't kick with Adam Reynolds there.
Billy Walters and Cory Paix failed to nail down the hooker role there last year, and so now it would seem that Smoothy and Blake Mozer are fighting it out for the bench spot.
The Brisbane HOK battle is something to monitor throughout the pre-season.
---
Blake Mozer (BRI) ($175.4k)
Someone already drawing comparisons to Cameron Smith, Mozer is widely considered the long term answer for Brisbane at hooker. The question will be is he ready this year? Taking into account the signing of Tyson Smoothy, I suspect not. But you never know, a cracking pre-season and he'll be thrusted straight into the team round 1.
---
There's a lot to read there but that's essentially a full guide through the hooker (HOK) position.
Hopefully, this will help both old and new SuperCoaches select their team ahead of round 1.