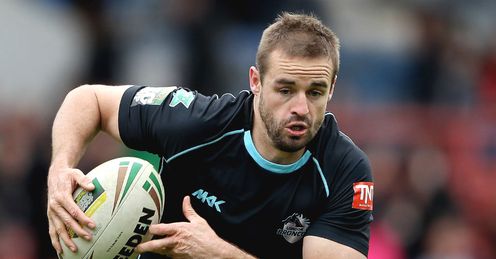 Those of you that are Manly Sea Eagles fans may remember him very well, with your former winger now at the London Broncos in the English Super League keen to represent Scotland at the upcoming 2013 Rugby League World Cup.
Robertson, who also enjoyed a stint with the Raiders, has played for Scotland in the past, when he donned the jersey in the 2008 campaign that saw him score a try in the process.
With the team more experienced and more developed five years on, however, Robertson looks forward to the chance to represent Scotland yet again.
"Sure," said Robertson.
"I've been talking to the coach and the management.
"I've just got to see how the body pulls up after the season.
"It takes a bit longer for the body to recover the older you get Online Blackjack, so I've got a few things to check with the club and the doctors after the season.
"I'll get in contact with the coaches after that, and we'll go from there."
With the Scottish side boasting a healthy talent pool to choose from including Danny Brough and potentially Peter Wallace, Robertson believes that the men in dark blue can go into the competition with some increased confidence.
"I think by the sounds that Steve McCormack is putting together a pretty strong side," he added.
"I think a lot of teams are doing that for this World Cup. I think it'll be a pretty good spectacle later in the year.
"If I'm playing, good, if not, then I'll be trying to get around and support the boys.
"I think Scotland's putting together a pretty formidable side."